Fearless art for free souls

Pictor Mulier
Nothing in the world is more beautiful than a woman's naked body.
Hi, I'm Pictor Mulier, my painting is exclusively dedicated to working around the female nude.
As you can see in my gallery, I tackle very different works with the common connection of the nude: portraits, beach scenes, exhibitionism, erotics... I also paint private commissions with total discretion.
Bachelor of Fine Arts.
2020

Erotismo

Pub Amanecer Parejas (Valencia)

2016

Vienna, mi musa pelirroja

Valencia Sex Festival

2015

Desnudos y retratos eróticos

Salón Erótico de Barcelona

2014

Desnudos

Gordon 10 (Valencia)

2013

Exhibicionistas y nudistas

Hotel Exus Natur (Gerona)

2012

El arte del desnudo

Café Alameda (Valencia)

1988

Licenciatura en Bellas Artes

Universidad de Salamanca
Pop-art is the last avant-garde of painting. From there the painters enter into a kind of hysterical need to invent something new, which has led to that can be considered art anything, and when the public visits some galleries or artistics contests think that they are pulling their chain.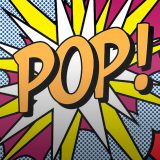 Since the middle of the 20th century there has been more artistic quality in the world of comics, illustration, cinema or design than in museums of plastic arts, which seem to compete to see who exhibits the greatest extravagance.
VISIT THEIR WEBSITE WHERE YOU WILL FIND INFORMATION ABOUT THEIR BOOKS OF EROTIC PHOTOGRAPHY
Vienna, my redheaded muse